This is the time of year when my life feels a little bit like this: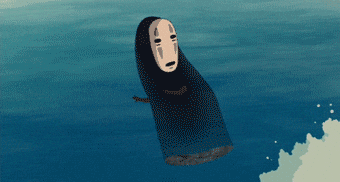 When I get overwhelmed, I really struggle at SLOWING TF DOWN and being mindful of how to take good care of myself. I also find myself skimping on the things that actually keep me feeling whole and sane: my morning jogs with my dog, yoga, meditation, and, yes, reading.
On a recent trip to New York, I was recounting this to some old, dear friends and mentioned that when I was in graduate school (Part I, Art History) I told a friend of mine in the Philosophy department that I had stopped reading "for pleasure" because of the sheer amount of "work" reading I needed to do. He responded, "that's not good for the soul."
Not to mention, it's often a false binary, right? Between "fun" reading and "work" reading. For example, for months a research idea had been rattling around in my head: I'd been thinking about gender, library instruction, and mental health. I'd read some great LIS work on this (like this and this), but it wasn't until I read a friend's gorgeous memoir, The Glass Eye, that the piece really came together for me. It's as if these thoughts had been floating around in my head but weren't given a form until I freed myself from the (false) constraints of the academic essay. What came out was a little weird, but felt more authentic than the various drafts I'd started before.
My point is that, while we should always stay up on what's going on in our field (for example, right now I'm reading Nicole Pagowski and Kelly McElroy's Critical Library Pedagogy Handbook), if we want our practice to be thoughtful, creative and engaging it's often helpful to read outside our field.
I have a weird habit of trying to write down every book I read (yes, I know I could use Goodreads but I like the physicality of a hand-written list). Some years I've been better at documenting my reading than others so here's an imperfect list of things that have gone in my brain the past few years. Where possible, I've added links to reviews or Wikipedia pages because I often prefer to read a good review when deciding whether or not to read something.
This list, of course, only includes full-length books, and not any of the articles I read or other types of media I consumed:
2013
A FIELD GUIDE TO GETTING LOST, Rebecca Solnit
INCEST, Anais Nin
COEUR DE LION, Ariana Reines
THE FLAMETHROWERS, Rachel Kushner
BLUETS, Maggie Nelson
ROSA LUXEMBURG, WOMEN'S LIBERATION AND MARX'S PHILOSOPHY OF REVOLUTION, Raya Dunayevskaya
INFERNO, Eileen Myles
THE PLACES THAT SCARE YOU, Pema Chodron
A SHORT HISTORY OF WOMEN, Kate Walbert
NIGHTWOOD, Djuna Barnes
TORPOR, Chris Kraus
SPEEDBOAT, Renata Adler
GOODMORNING, MIDNIGHT, Jean Rhys
THE ROUND HOUSE, Louise Erdrich
THE MAIDENHEAD, Tamara Faith Berger
MADNESS, RACK AND HONEY, Mary Ruefle
WRITING, Marguerite Duras
A GOOD MAN IS HARD TO FIND, Flannery O'Connor
THE STORY OF MY ACCIDENT IS OURS, Rachel Levitsky
CARRY THE ONE, Carol Anshaw
THE YEAR WE LEFT HOME, Jean Thompson
ANAGRAMS, Lorrie Moore
BOUGH DOWN, Karen Green
THE GOLDFINCH, Donna Tartt
THE INTERESTINGS, Meg Wollitzer
Things I know I read sometime between 2014-2015
ALIENS AND ANOREXIA, Chris Kraus
THE LAW OF LOVING OTHERS, Kate Axelrod
THE SECRET HISTORY, Donna Tartt
WHITE GIRLS, Hilton Als
ALL THE BIRDS, SINGING, Evie Wyld
H IS FOR HAWK, Helen MacDonald
WITCHES OF AMERICA, Alex Mar
DEAD LADIES PROJECT, Jessa Crispin
THE ARGONAUTS, Maggie Nelson
THE ART OF CRUELTY, Maggie Nelson
MRS DALLOWAY, Virginia Woolf
ANNA KARENINA, Leo Tolstoy
2016
LETTERS TO A YOUNG POET, Rainer Maria Rilke
DEPARTMENT OF SPECULATION, Jenny Offill
FATES AND FURIES, Lauren Groff
THE PEOPLE'S PLATFORM, Astra Taylor
A LITTLE LIFE, Hanya Yanagihara
THIS IS HOW YOU LOSE HER, Junot Diaz
CRITICAL LIBRARY INSTRUCTION: THEORIES AND METHODS, Maria T, Accardi et al.
PITBULL: THE BATTLE OVER AN AMERICAN ICON, Bronwen Dickey
FEMINIST PEDAGOGY FOR LIBRARY INSTRUCTION, Maria Accardi
SEAHORSE, Janice Pariat
REEL, Tobias Carroll
2017
TEACHING TO TRANSGRESS: EDUCATION AS THE PRACTICE OF FREEDOM, bell hooks
FREEDOM IS A CONSTANT STRUGGLE, Angela Davis
LIVING A FEMINIST LIFE, Sara Ahmed
NEVER LET ME GO, Kazuo Ishiguro
FETCH: HOW A BAD DOG BROUGHT ME HOME, Nicole J. Georges
THE GLASS EYE, Jeannie Vanasco
DOWN CITY, Leah Carroll
BOY, SNOW, BIRD, Helen Oyeyemi
Here's to more reading for work and fun in 2018.